September Membership Meeting 2022


September 8, 2022




11:30 am - 1:00 pm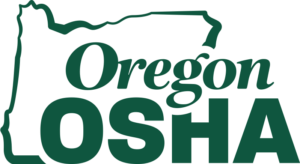 Topic: Oregon OSHA Update
Oregon OSHA Update In what has become an annual event, Oregon OSHA's interim administrator – Renee Stapleton, gives an update of recent, current and future regulatory events and happenings in Oregon. For Oregon safety professionals, it is the "State of the State Safety Programs" address. She will be talking about both federal and state activities as they relate to occupational safety and health.
Speaker: Renee Stapleton
Renee Stapleton is the Interim Administrator for Oregon OSHA. She has a degree in Fire Service Administration and has worked in the field of safety for more than 20 years, and for Oregon OSHA for over 15 years. During her time with Oregon OSHA, she was a Compliance Officer, Safety Enforcement Manager, Consultation Manager, and Policy Manager.
Is this your first meeting? If so, please use the code FIRST to waive your ticket fee at check out.
Venue: Brix Tavern Tualatin
Address:
8187 SW Tualatin-Sherwood Rd
,
Tualatin
,
Oregon
,
97062