November 12, 2020




11:30 am - 1:00 pm
Topic: Telework: Your workstation and your mental health
Serafine Lilien | Ergonomics is all about prevention – keeping people physically healthy. How can you adjust your make shift WFH "office" to prevent yourself from getting aches and pains? November is the eight month mark of working in perhaps physically challenging positions and environments. This presentation will focus on best practices and solutions that anyone can use to help your body to work in neutral while we work from home. The focus will be on low cost solutions.
Anna Meiners | Your body and mind share a powerful connection. Through the course of the pandemic, many people have experienced both physical and mental health challenges due to increased uncertainty, stress, and isolation. This session will focus on how your body responds to stress, the relationship between thoughts and feelings, and techniques you can use to improve your mental health.
Speaker Bios:
Serafine Lilien holds a masters degree from San Jose State University in Human Factors and Ergonomics. A professional ergonomist with 18 years of experience, Serafine has helped injured employees return to work, guided companies into compliance with OSHA standards, and performed more than 18,000 individual ergonomic assessments. She is currently teaching virtual ergonomic classes and performing virtual ergonomic evaluations.
Contact: serafine@ergoarts.net, www.ergoarts.net
Linkedin: linkedin.com/in/serafine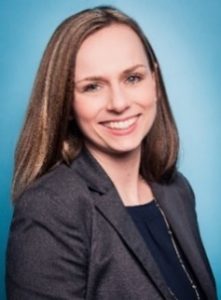 Anna Meiners is the Director of Account Services at Cascade Centers, Inc. based in Portland, OR. She holds a MA in Counseling Psychology with an emphasis on Organizational Behavior. Anna leads the Account Management team at Cascade Centers, focused on client relations, flexible and innovative solutions for all areas of EAP and Wellness Program development. Anna has provided direct clinical services, served as an EAP consultant and is an experienced presenter on the topic of mental health integration into the workplace.
Contact: 800-433-2320 ext.133; ameiners@cascadecenters.com
LinkedIn: linkedin.com/in/anna-meiners-51a6a33b/
HOW TO REGISTER:
You are invited to a Zoom meeting. When: November 12, 2020 at 11:30 AM Pacific Time (US and Canada) Register in advance for this meeting:
Register in advance for this webinar:
https://zoom.us/webinar/register/WN_e7TZe6PYRqiQPo9Ki9Az5A
After registering, you will receive a confirmation email containing information about joining the meeting.